Average house prices rose by 3.16% nationally in the first three months of year, matching the 1% a month increases experienced during the boom, a REA survey revealed
Featured on: Independent.ie
The biggest names in the business world are helping Ireland reach a Government target of two-way trade worth €100 billion with Asia by 2025, the head of think-tank Asia Matters insists.
Chief executive Martin Murray was speaking as the Special Award winners at this year's Asia Matters' Asia Business Awards were unveiled – with entries for the remaining categories closing on Wednesday. (Nov16).
The annual awards recognise Irish companies with a strategic focus on Asia and Asian companies making significant investment in Ireland.
This year's winners include the Diageo-owned Baileys brand, which has lifted the 'Special Outstanding Product Innovation for the Asian Consumer Award', after it created a Sakura and White Peach flavour of the iconic liqueur for the Chinese market.
The success of Turkish Airlines in Ireland since its launch here in 2006 has also been recognised, with the airline due to receive the 'Special Outstanding Business Contribution to Ireland' award at the black-tie event at the Radisson Blu Royal Hotel, Golden Lane, Dublin, on December 2, hosted by Gráinne Seoige.
Indian multinational Tata Consultancy Services (TCS), which employs 1,400 people here, is also being honoured for its investment in Ireland.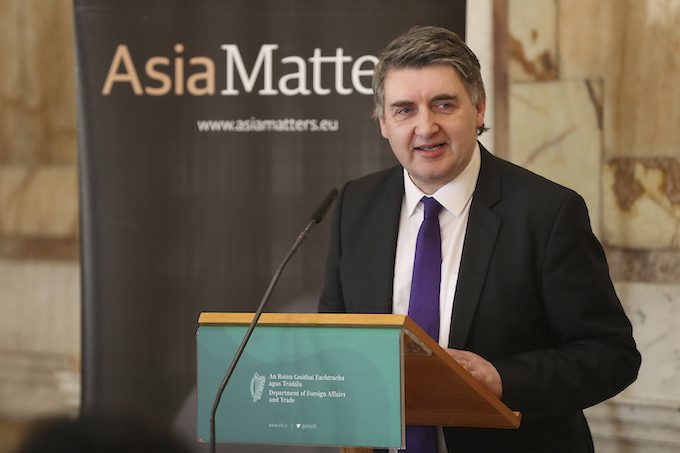 "The Special Awards at the Asia Matter's Business Awards are an opportunity to recognise the work companies are doing to strengthen ties with Asia," said Mr Murray.
"Asia is the world's wealthiest region – half of the global GDP is created there – so it is vital that our businesses forge long-lasting ties with the Asian marketplace.
"At this time of year, it is good to take stock and reflect on all the good work businesses in Ireland are doing in Asia," he said.
"Regarding the Baileys' Sakura and Peach launch, this was a fantastic example of product innovation and collaboration with Asian colleagues.
"The timing of the launch in April was perfect, as this is when the Sakura, or the cherry blossom season begins in China."
Mr Murray said Turkish Airlines has gone from "strength to strength" since establishing a base in this country 16 years ago.
"Pre-Covid, the airline carried over one million passengers between Dublin and Istanbul. During the pandemic, they kept vital air connectivity with Asia for Ireland," he said.
Mr Murray said Asia Matters also wanted to recognise the work of TCS, after it established a base in Letterkenny, Co Donegal, in 2020.
"TCS is a leading employer in the north-west region, and the company remains deeply committed to future growth in the region," he said.
"All these companies, and more, are playing a vital role in helping our country achieve the Government's stated goal of €100bn in two-way trade with Asia by 2025."
Previous winners include the Kerry Group, Toyota Financial Services, Combilift, Carbery Group, SMBC Aviation Capital and WuXi Biologics.
For more information on how to enter, please visit https://asiamatters.eu/asia-matters-business-awards-2022/