Young buyers under 25 are leading a surge in interest in antique jewellery as a sustainable statement according to one of Ireland's top gem experts, who himself has become an online sensation
Featured on: Independent.ie
The new generation know the stones and settings they want and have a knowledge and enthusiasm to rival that of the most astute veteran collector, according to Matthew Weldon of Courtville Antiques.
Dubliner Weldon has led an online revolution in Irish antique jewellery sales over the past few years, with over 3.4m likes on TikTok and presents the highly popular Gem Pursuit which is in the top five per cent listened to podcasts globally.
"The younger market want to understand things – if I have someone who is under 25 coming in to see something, they have researched it," said Weldon.
"They want be spoken to about the detail at a pretty high level. They won't be saying is this an emerald – they will be looking for the origin and the treatment of it.
"Before lockdown, young people went in and bought the easiest engagement ring they could get, but given the enforced time to research, they want sustainable design classics.
"If I had a whole shop full of Edwardian solitaire gold rings I could sell them at the moment, such is the demand for stones which are completely one offs – especially emeralds.
"That surge from young people is where the energy in our shop is coming from. They might buy a starter piece, then save up for a few months with us and then buy a nicer piece – we have even started doing a layaway service.
"Young people engage with antiques in a completely different way. They want to know about the piece independently of you, whereas the more traditional customer will be guided by you and the shop.
"But in the end, they always come in to see the piece. There is nothing like meeting the dealer and letting the expert guide you through."
As Timeless, The Irish Antique Dealers fair, returns to the RDS after a two-year Covid hiatus from September 23-25, attendees at the event will be face-to-face with an industry which has moved to meet its audience online.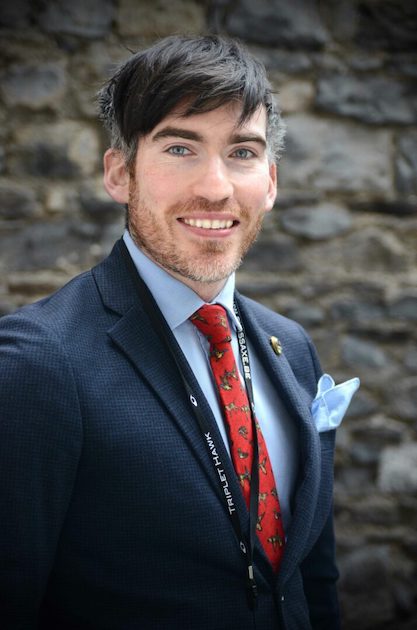 "The demand from our followers for tickets has been massive. They are relishing the chance to see such a collection of design classics under one roof," said Weldon.
"This is the first big physical get together of dealers and nothing beats physically attending and seeing pieces.
"We are going to be doing several TikTok lives and Instagram lives and recording a podcast episode at the show."
Courtville produce three Instagram posts per day, a story every second day and one or two live videos a week.
The team have recorded 40 episodes of their Gem Pursuit podcast in the past few years, and
they go to great lengths to ensure that their content captures the stories behind the world's most famous jewellery.
"For our last series Golden Girls – the women who influenced jewellery in the 20th century, we went to Paris twice and Helsinki to carry out interviews," said Matthew.
"We interviewed the greatest living authority on Jeanne Toussaint who was the creative director at Cartier and famed for the Toussaint necklace, worth €150m and featured in the movie Oceans 8.
"The second guy was an expert on jewellery designer Suzanne Belperron, who managed to discover and buy the entire contents of her old apartment.
"This is a story in itself as she never signed her pieces, and having discovered her original moulds, he is the only person who can prove that a piece was made by her.
"In Finland, we interviewed 84-year-old Ulla Tillander, herself a big name in jewellery, but also the world expert on Faberge jewellery and who discovered the Faberge sketchbook.
"When she was younger she knew Alma Pihl, a Finnish Russian lady who designed the Faberge Winter Egg, the most valuable piece of jewellery in the world."