Signed lithographs, etchings and screenprints in Dublin gallery's British art sale
Featured on: Irishtimes.com
Works by Francis Bacon, Banksy, Damien Hirst, Julian Opie and David Hockney will be the star attractions of a major exhibition opening in Dublin on February 12.
The three-week event, staged by Gormleys, features some of the most significant British artists of the past 50 years.
Crown Jewels: The Best of British Contemporary Art, will also include Grayson Perry, Harland Miller, Ian Davenport and Patrick Hughes, and will be one of the most valuable hosted by the South Frederick Street gallery.
"We have spent some time gathering this collection and we're very proud to have the work of the best artists from Britain over the last half century," said James Gormley of Gormleys.
"Any one of these pieces would be a major addition to an art lover's collection.
"One of the key pieces in the exhibition is Bacon's Triptych, an original etching from 1986-1987 which has an asking price of €55,000.
"The master of the modern triptych, Bacon used the format to distil and tell a complex story in a bold way."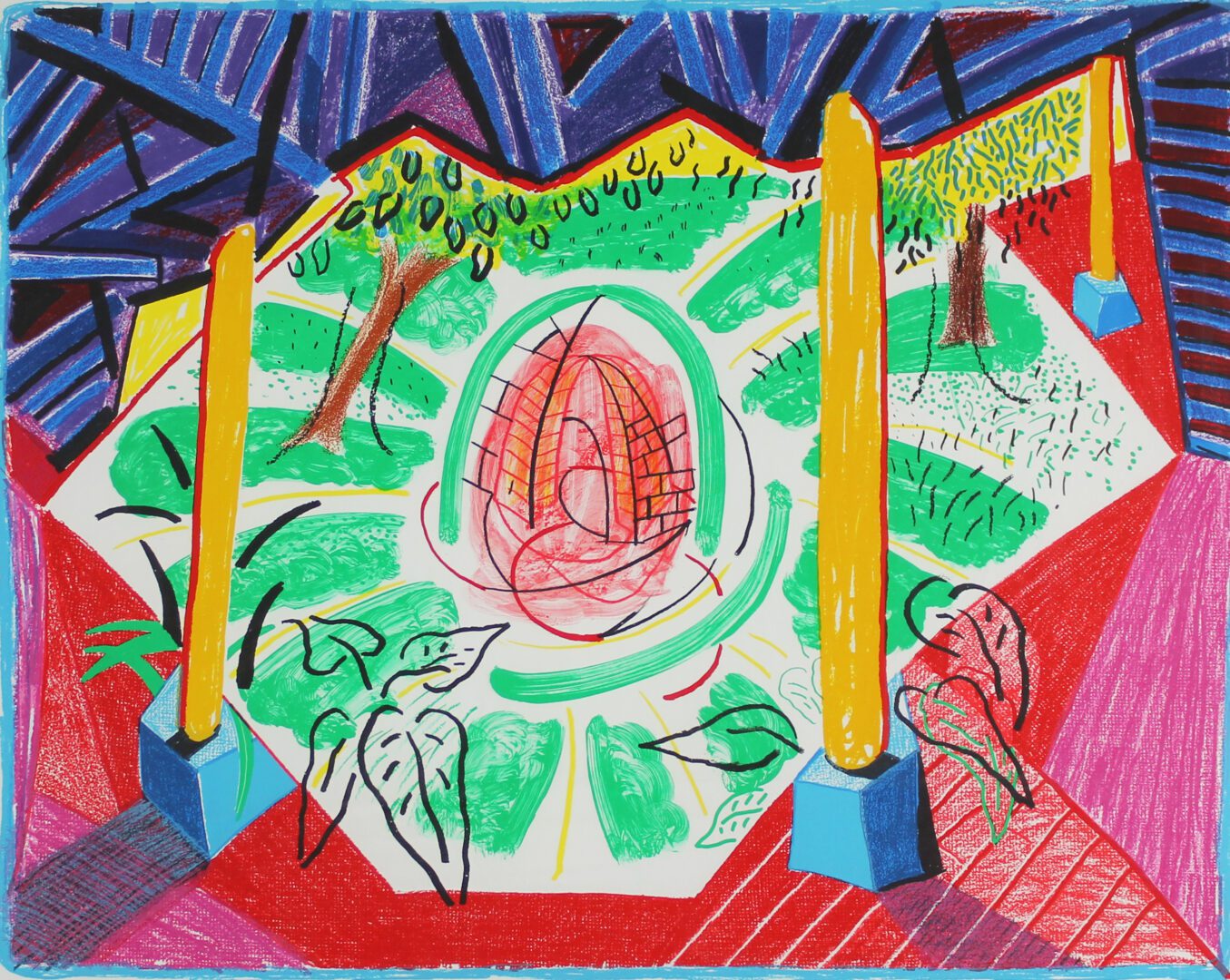 "Banksy has two important works in the exhibition – the first being Stop and Search (2007) which illustrates a theme close to his heart, defiance towards authority and law enforcement, a topic he revisits in many of his works.
"The screenprint on paper is signed and numbered from an edition of 500 and is priced at €110,000.
"In it, Wizard of Oz character Dorothy is shown having her wicker basket searched by a uniformed police officer in a satirical take on the controversial stop and search legislation first introduced by the UK government in the 1980s. 
"His second piece is Monkey Queen – a provocative screen print created in 2003 depicting Queen Elizabeth as a monkey, which has a price of €40,000.
"A number of Damien Hirst's signature Butterfly works are featured, including Big Love (2010) which is available for €72,000 and Alter (2007) €31,000.
"Hirst has intensified his career-long fascination with the beauty, fragility and symbolism of butterflies to create a spectacular and multi-allusive evocation of mortality and his works constantly confront the balance between life and death, vanity and transience."
When he opened his 2011 exhibition The Souls, the 56 year old artist from Bristol noted: "I love butterflies because when they are dead, they look alive."
Another artist featured is David Hockey who, alongside Bacon, is one of the most important British artists of the 20th century. 
His Views of Hotel Well II, a lithograph on paper, is available for €114,000.
Ian Davenport studied with Hirst at Goldsmiths College, graduating in 1988 and participated in Freeze, the seminal YBA (Young British Artists) exhibition, and thus becoming one of its first members.  
Julian Opie has three works in the exhibition, New York Couple 2, New York Couple 6 (both are prints, signed and numbered from editions of 55) and Leggings, from Boston Statuettes, which is from an edition of 25.
They are priced at €16,000, €16,000 and €10,500 respectively.
Opie will be familiar to many as the artist behind the figures of rockers Blur, which featured on the cover of their album Blur: The Best Of. Opie also has a permanent digital animated artwork outside the Hugh Lane in Dublin.
Grayson Perry has two pieces in the exhibition, including Selfie with Political Causes, from 2018, which is signed by the artist and numbered from the edition of 68. It is priced at €20,500.
The exhibition runs at Gormleys, 27 South Frederick Street, Dublin, from February 12 to March 5. For more details see gormleys.ie